You Should See the Amazing Dhoni Andaaz with his BFF in This Video
Friendship is the key bond of the life. We all do have friends with whom we share quality, fun and share sorrow times.  Even a brand like McDowell's No1 does a very great job each time showcasing the friendship. As I said, we all do have friends even The best cricketers like the MS Dhoni also has.
We all knew MS Dhoni; The best thing happened to the Indian Cricket team. You love him or hate him, but I guarantee you if you sneak peak into his life or gotta chance then even after hating you will love it.  We all almost knew most cricketer comes from a small family and make it happen big for our country in the game. The only good ones always remember the friend they knew were always with them. This is the same scenario shown in the below video of the MS Dhoni.
We can see in the video shows it's a quiet hectic schedule of their Dhoni's friends but when Dhoni reaches it also energises them. Dhoni Still remembers things exactly the way it uses to be; also Best friends forever do remember things always. The surrounding is also energetic because of the arrival of MS Dhoni. As in the video, Shows "Real sweetness of the friends never fades."  Dhoni asks the next schedule and reaches as per to it. One thing Chottu Bhaiya says " We friends always understand what's happening in each other minds. Sometimes we use to go somewhere to find peace. Also after coming back home, parents use to scold us."  It's totally right sometimes you've got to break the rules to enjoy the best movements of the life.  Always obeying rules will make you real child for your parents but again sometimes breaking the rules will let you understand yourself much better. It's all because of friends who knows you much better than no one else in the parenting does.
The next scene shows of bargaining some things which are for the function and the goods person is not ready. Somehow friends convince that you take a selfie with our friend and you give us the discount. The shopkeeper still thinks who is their friend and when MS Dhoni enters, the smile on the face of the shopkeeper is much better than no one else. He also gets ready for bargained price. After that in between the preparation of function the gully cricket game restarts with the empty cans of oils and Mahi is getting ready to bowl his friend. It must have made remembered everyone how they played and enjoyed gully cricket every day. One Thing is evident if you reside in Country like India you have played cricket more than one time. Even if you get bowled out still, we say to friends that it's a trail bowl. Then that's what MS Dhoni says " Sometimes it feels so many years are passed by, but still somethings makes it seems things are exactly alike as it supposes to be."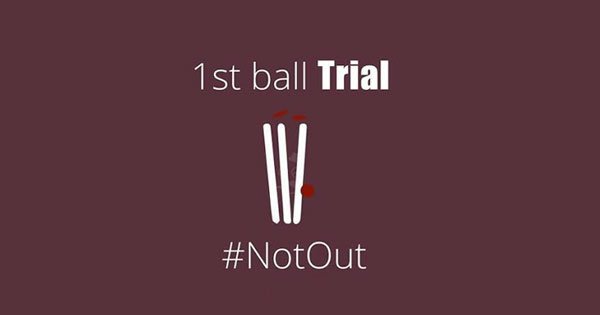 "Nothing has changed, and Nothing will change" said by MS Dhoni is entirely correct. That what Dhoni ki #No1Yaari Is.
Do Check out the video below and the contest running.